Recording your food diary: Easy Diet Diary
Easy Diet Diary (EDD) is our preferred method for patients to record their food diaries. It is an easy and accurate app that allows you to record your food and drink intake, and then share that data easily with our clinic dietitian. The app functions on Apple and Android devices (phone or tablet), and an internet connection is required to synchronise data. Easy Diet Diary is 100% free to install and use. If you are asked for payment, you may have installed an incorrect app. (Don't have a smart device?)
EDD is accurate, reliable and easy to use on your smartphone. If you do not have a smartphone or internet-enabled tablet, please see the bottom of this page for alternative Food Diary options.
Step 1. Download the free app. The latest download links for Apple and Android devices are shown at https://xyris.com.au/products/easy-diet-diary/
Step 2. Open the app and sign up for an Easy Diet Diary account. (We strongly recommend NOT using the 'Sign in with Facebook' option as this sometimes causes issues with our ability to view your records.)
Step 3. Follow the steps to enter your profile details (age, gender, weight).
Step 4. Begin logging your food intake.
Step 5. Advise the clinic of the email address you used to create your account. We will use this email to send a request from Easy Diet Diary asking you to share your data with our dietitian. Please click the link in that email, and then click the "Approve" button on the webpage that loads.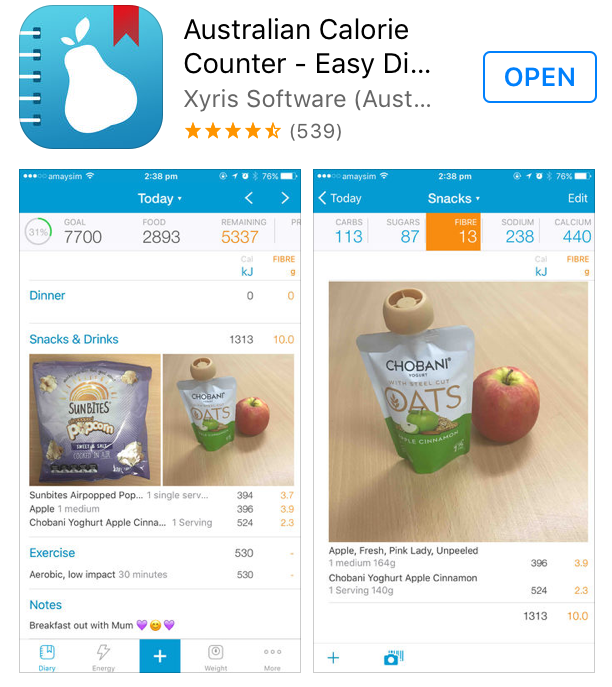 The app shown above is the correct Easy Diet Diary.
Do not use the specialised "EDD Renal" app which has a similar icon: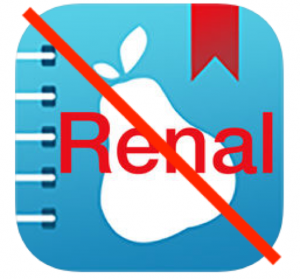 Don't have a smartphone or tablet?
If Easy Diet Diary doesn't seem right for you, you may record your intake manually on paper or in Microsoft Word. You will need to record all details very specifically on our approved template. Click here to download.